Families travel in "race cars" through an oval that "whips" them around 180-degree turns. This is a new version of an amusement park classic.
Must be 36" tall or accompanied by a responsible person.
Further restrictions posted at the ride entrance.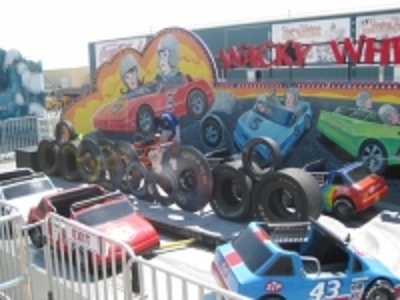 Tickets Per Guest: 4

Ride Type: Family

Rating: Mild

Location: Surfside Pier
Ad blocker interference detected!
Wikia is a free-to-use site that makes money from advertising. We have a modified experience for viewers using ad blockers

Wikia is not accessible if you've made further modifications. Remove the custom ad blocker rule(s) and the page will load as expected.