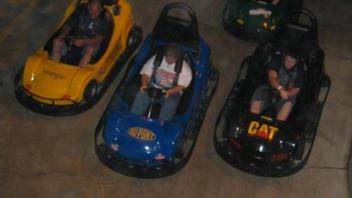 Steer your way to victory on this go kart track that is situated partly under the Pier! The entrance to the Can Am Raceway is located next to the Musik Express on Morey's Mariner's Landing Pier.
General Information
Edit
Location: Mariners Landing Pier
Tickets per Guest: 7
Ride Type: Thrill
Rating: Moderate
Ad blocker interference detected!
Wikia is a free-to-use site that makes money from advertising. We have a modified experience for viewers using ad blockers

Wikia is not accessible if you've made further modifications. Remove the custom ad blocker rule(s) and the page will load as expected.